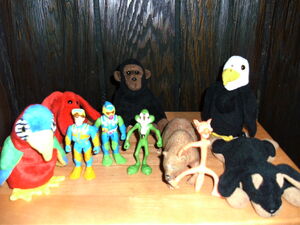 Cool Fox is cocky, sly, handsome, and very cool. Cool Fox and Super Dude were once enemies because they fought about who was the coolest, Cool Fox or Super Dude. But over time they became friends and Cool Fox and his best friend Camel became members of the team. Cool Fox has his own little group called the Cool Club and he now works for the U.S. government an agent. Cool Fox may not have any powers, but he's quite a hero for a fox!
Ad blocker interference detected!
Wikia is a free-to-use site that makes money from advertising. We have a modified experience for viewers using ad blockers

Wikia is not accessible if you've made further modifications. Remove the custom ad blocker rule(s) and the page will load as expected.