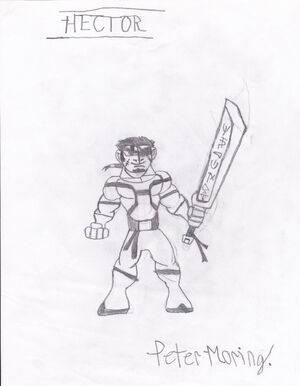 Hector is a king and a member of the Chosen Four. Hector didn't know he was a prince because he was raised as a servant (his parents were killed when he was a baby). Hector soon fell in love with Princess Stacy and soon they got married. Hector then joined the Magical Council and made a lot of new friends. Hector is currently back running the kingdom while his daughter is a member of the Chosen Four.
Ad blocker interference detected!
Wikia is a free-to-use site that makes money from advertising. We have a modified experience for viewers using ad blockers

Wikia is not accessible if you've made further modifications. Remove the custom ad blocker rule(s) and the page will load as expected.